ROCKS OFF
Thanks, Credits, Sources, Tea, Coke and Sympathy!
For the released recordings of Stones members and sidemen

THANKS
A very special thanks to Giselle Rawlins and Carlo Little [former Rolling Stones drummer before Charlie Watts] for their information, help and authorization to publish the picture of the Savages in the Nicky Hopkins space.
Also To our cyberbuddy Bevan Shortridge, from Auckland, New Zealand for the Article "Nicky Hopkins: Back Door Man" from the Magazine "The Story of Pop" circa 1975 and his comments.
And Keithfucius for his deep "cosmovision"
SOURCES
Terry Hounsome, "Rock Record 7". Record Researcher Publications. 1997.
He was the one who started it all. We have enjoyed his works since 1982. We used the above-mentioned book and sources below. Now he has a great website, check it out!
Terry Hounsome Record Researcher Publications
Ewyn Y Don
Sarnau
Llandysul
Sa44 6QA

http://www.rock-record.co.uk
A lot of information was taken from our music collection and the collection of Horacio Liedo, Iskra Petkoff, Fernando "El Bistec" Cisneros, El Pepe Cifuentes, Riccardo Milan, Antonio Sierra and Jamil Germenos.
Some information from our cyberbuddies in 2400 Fulton in San Francisco and the Jefferson Airplane / Hot Tuna family, as well as the Hey Joe and Elephant Talk cybersocieties.
Pete Frame "Rock Family Trees" Quick Fox, New York/London.
Most of the information for the released recordings comes from the above-mentioned sources. However, visit ALL MUSIC for a very good on-line source.
---
---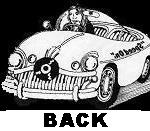 -
-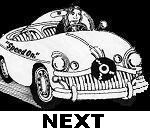 ---

.