VOODOO CHILE IN WONDERLAND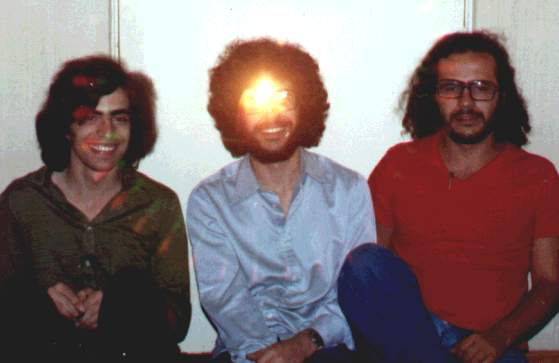 "Los Pajolotes" during rehearsals in "La Condesa" 1976
Gerardo (G, V), Alejandro (D) and Horacio (B)

Born in the 50s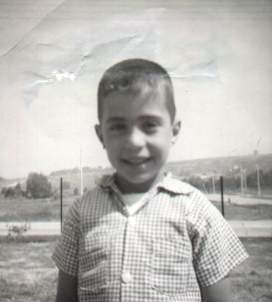 1959

Educated in the 60s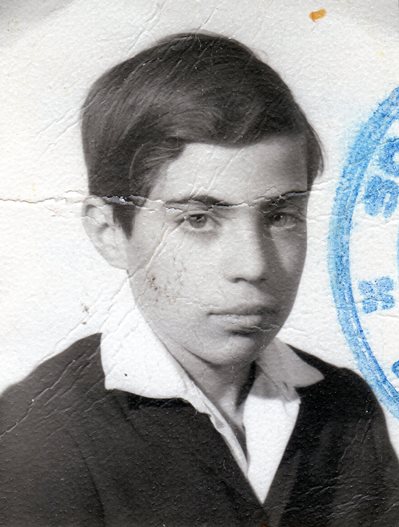 1964

Rocking the 70s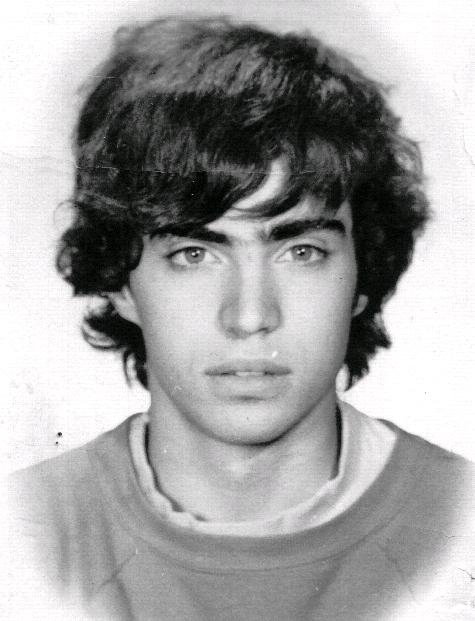 1971

Sucking in the 80s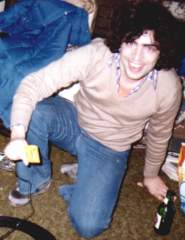 This is me in my apartment in NYC, 1981-1982

Kicking Ass in the 90s
This is me in the infamous "Tampico Connection Apartment" in "La Condesa" Circa 1991

Birthplace: México City son of Spanish immigrants. Sixth child of seven
Nationalities: Spanish & Mexican.
Eyes: two, one green the other too. Crazy look in both, my eyes turn black at night!
Hair: 100 g, dark brown.
Nose: Clean... well sometimes.
Mouth: one, a big one.
Tongue: One, ready to use
Marital Status: Happily married with Lucía Macías (b. May 16, 1964) also 6th child of seven.
Profession: Chemical Engineer with a Masters Degree from Manhattan College NYC, Class 82. Youngest National Award in Chemical Engineering 1985. Has held managing positions in Procter & Gamble (5 years), Bufete Industrial (11 years), Pyrolac. He's also a part time associate professor at the Chemical Engineering department, Universidad la Salle in Mexico City where he is also a member of the academic board.

Currently is the Director of Market Development at Sigpack (The corporate of Hermon + Boxibag Packaging Systems)
Lucía is a renown Art Restaurateur.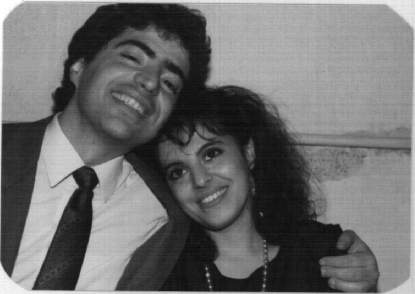 Sons: As far as I know none...=).
Daughters: Three: Ana Lucía (b. October 6, 1993), Emilia b. (January 22, 1996), Fernanda (November 3, 2000)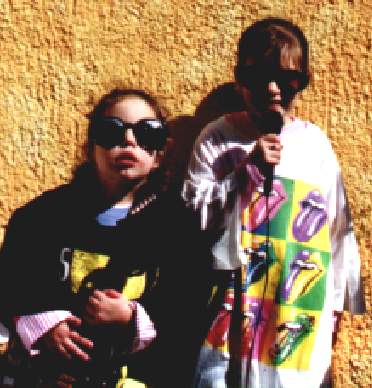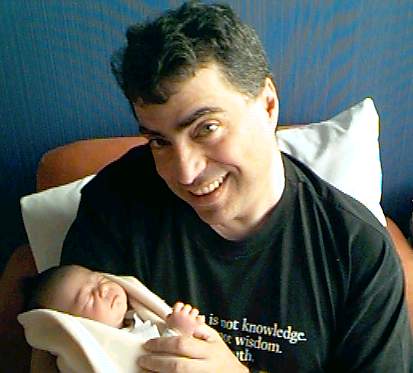 With Fernanda, November 3rd, 2000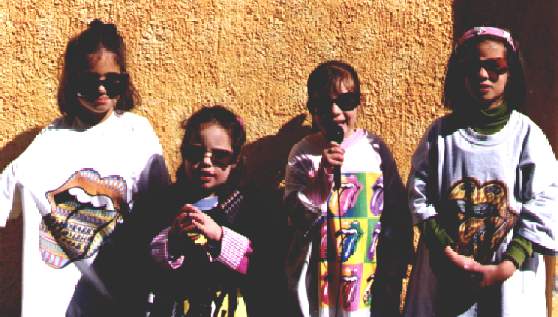 Carmen (niece), Emilia (daughter), Ana Lucía (daughter) and Maripili (niece)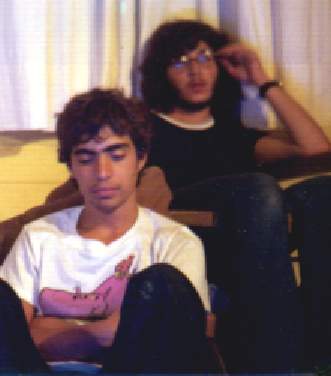 This is me with my dear cousin Juan Rico (Ensenada, Baja California 1974)