ROCKS OFF
PHOTO GALLERY AND SOURCES ON THE NET
Part 1: Professional Photographers.

His motto is IT'S ONLY ROCK 'N' ROLL . . . And I Shot It. One of the best known rock photographers in the world, Richard E. Aaron was on-stage and backstage documenting the decade as it unfolded around some of the most important events in music history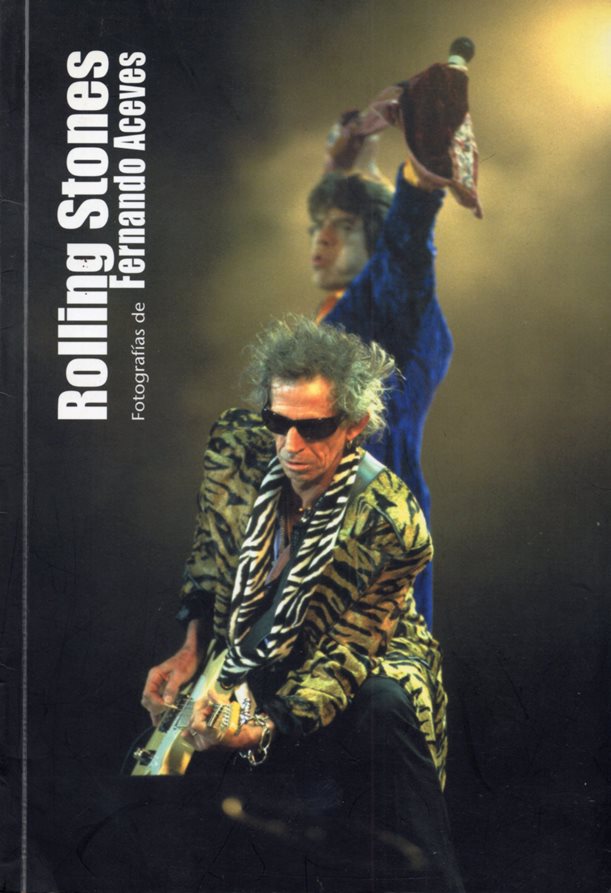 Fernando Aceves.
Check his brand new website http://www.fernandoaceves.com launched July 2003
He is also in the permanent exhibition in London at the Rock Archive Gallery with greats like Gered Mankowitz, Jill Furmanovsky, Mick Rock and many more
Click to see two additional photos not available at the above-mentioned site: Keith (scanned from the original, courtesy of Fernando) and Group (scanned from the booklet) at Ex Templo de San Lázaro, La Candelaria in Mexico City, D.F.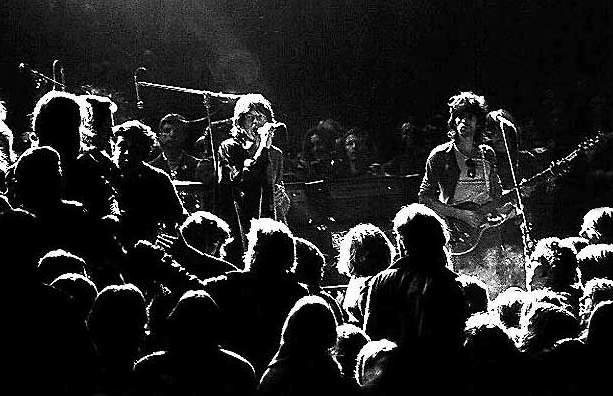 Altamont Speedway, San Francisco Dec 6, 1969
Robert Altman Photos "Photographer Extraordinaire"
The original wallpaper of our message board was that, but we decided not to use it because it was very difficult to read, so we relocated this great apocalyptic masterpiece to our set-lists page!


Henry Diltz has some great shot of the Stones, New Barbarians and many more, mainly from the LA and San Francisco scene in the 60s-70s, outstanding work with album covers for the Doors, Steppenwolf and many many more. We bought his CD with a bunch of great pics, many of them used as the message board header, thanks Henry!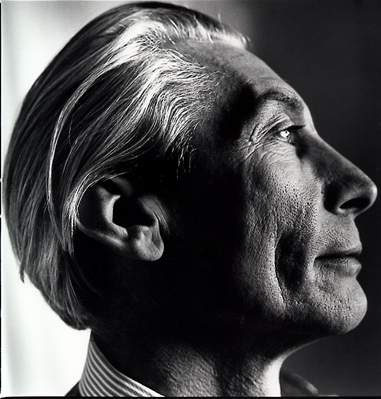 In 1992 Jill Furmanovsky won the Observer's Jane Bown portrait Award for this picture of Charlie Watts.

In addition to be a dish Lynn is a multi-awarded portrait photographer whose work has appeared on and between the covers of the most important rock magazines and other genres, check out her landscapes and flowers.

Bob Gruen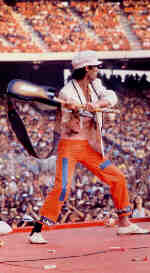 Stunning! Just visit his site and his space at Great Modern Pictures and see it for yourself!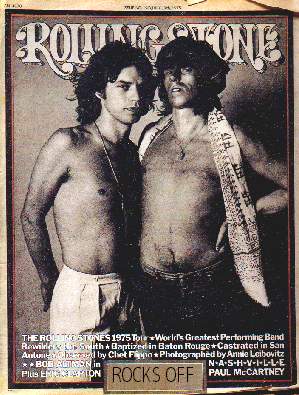 A great American photographer, with Rolling Stone for many years, check her Rolling Stone Covers HERE, we have used a bunch ph her great pix as one-day headers taken from the inside of Rolling Stone, thanks!! Also go to the RESTROOMS and find a cool pic.

Janet Macoska, with more than 25 years of experience with a first class reputation in rock, her memorable rock and roll images have appeared in Creem, Circus, Hit Parader, Rolling Stone, 16, The New York Times, The London Times, People, Entertainment Weekly, American Photo and in publications all over the world.
Macoska's photographs have been exhibited in private and public galleries around the world. The National Portrait Gallery in London, The Rock and Roll Hall of Fame and Museum and The Akron Art Museum possess some of her classic rock and roll photographs in their permanent collections. You've also seen her work in Hard Rock Cafe's all across the planet.
She worked wih many acts like the New Barbarians, Rolling Stones, Eric Clapton, Queen, The Who, Bruce Springsteen, U2, AC/DC, Aerosmith, Rod Stewart, Sting, Tina Turner and many more. Janet's photos have been used in official album covers of David Bowie, Led Zeppelin, and The Kinks between others.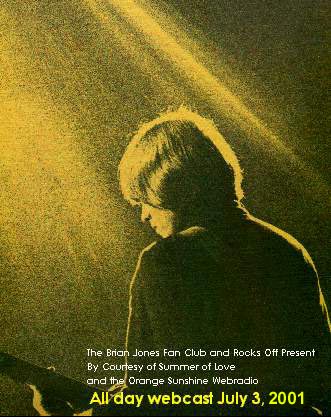 Photo by Gered Mankowitz
In addition to the photographs for the covers he made, he was on tour with the early Stones and has maybe the best reputation as Rock photographer... a real Pro!

Jim Marshall simply a great photogger! Check his site out!! Since beginning his career in the early 60's, Jim Marshall has photographed musicians and events with intimacy, sensitivity and skill. We had a sample of his photos but he moved his site and we lost it LOL!

A new website with a few but great images, check Ed Perlstein's MusicImages.com

Check soon the upcoming website for the great Neal Preston who did shot a lot of the greatest. He has maybe the best shots of Mick Jagger performing! His works with Led Zeppelin and David Bowie are Awesome!!!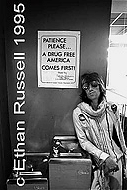 Another great and real professional photographer!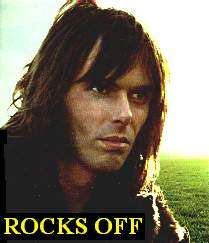 This is Nicky as scanned from his second LP and personally authorized by Ethan Russell J
Ethan Russell's The Rolling Stones Rock & Roll Circus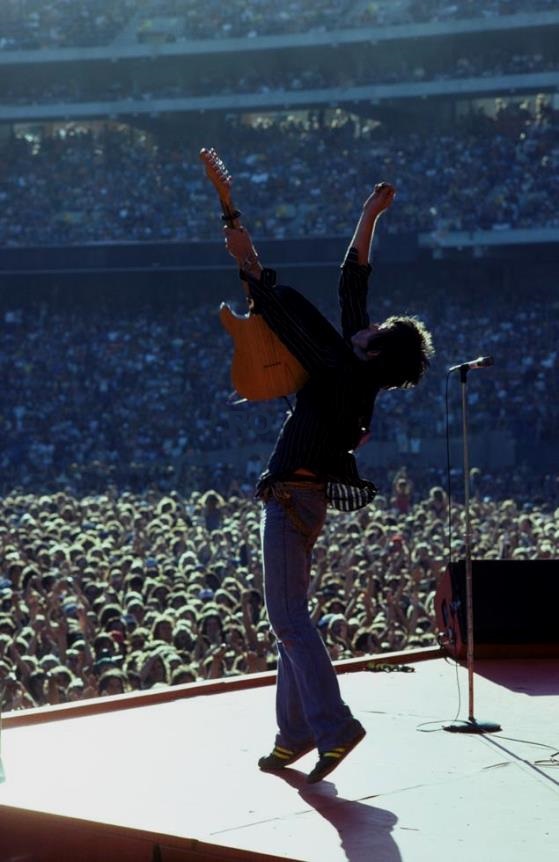 Baron Wolman with more than 35 years of experience is a well-known photographer with first class reputation. He was a founder member of the Rolling Stone Magazine. His motto is the best recommendation to success: "Mixing pleasure with business since 1965", he was Rolling Stone first photographer!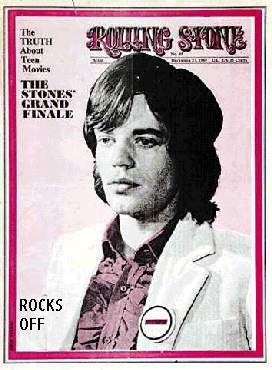 He worked and had/have real close relations with artist like The Rolling Stones (from 1967 to 1978), Jimi Hendrix, Bob Dylan, Pink Floyd, Doors, Frank Zappa, Led Zeppelin, Who, Jefferson Airplane, Traffic, Jeff Beck, Eric Burdon, George Harrison, Steve Miller, B.B. King, Taj Mahal, Van Morrison, Johnny Winter, Ike and Tina Turner and many more.

Michael Zagaris , The Z-Man, or Michael Zagaris for those who don't know, is the legendary San Francisco based photographer who got his start shooting the biggest rock acts of the late sixties, and is currently the official team photographer for both the San Francisco 49'ers and the Oakland A's. Anyone even remotely related to these two worlds has been immortalized by the Z-Man, from Mick Jagger to Joe Montana, and everyone in between

Three professionals in one site!
Ross Halfin, Robert Knight, and Richard Upper Together.
Check Rock and Roll Gallery!

There's more
POPFOTOS. (Closed at the moment) A great place with the newest and the oldest. With more than eight million celebrity pictures - from rock stars to royalty, film stars to sports champions. The now famous Keith wearing Keith at the Beacon on March 6, 2001by Kevin Mazur, was available there in excellent quality. A secure order form and really fast delivery! A must!
You can see more than 250 great pictures of the Rolling Stones in The Mirror Collection, go to the Stones directly clicking here, and if it doesn't work enter the main page for pix.
Also Check Corbis, a lot of shots and an unique feature, they sell digital pictures to use in your site or to print them or whatever you want! Martha's TheRolling-Stone.com place has cool links
Other sites only for professional companies are London Features International, Reuters, AP (Associated Press) and Wire Images but you need to be in the media business and pay big bucks to download images.
Part 2: Fan Photographers.

STP Exposed A Field Guide To 1972 Tour Photographs by Harold Colson (stoneslib)
Thierry Joubaud Photos of Toronto April 26, 1998
More...many more to come!
FOR MORE PHOTOS SEE THE SPACE FOR LINKS TO FAN-MADE SITES
Special mention to Cindy's Stones History Tour