ROCKS OFF

MEN'S ROOM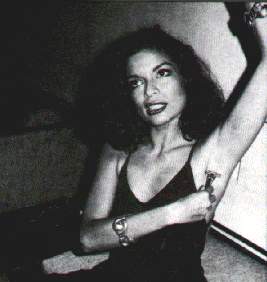 Bianca Jagger at Halton's House, New York
By Andy Warhol ©1979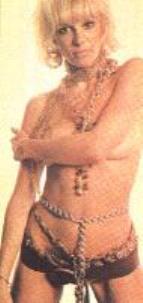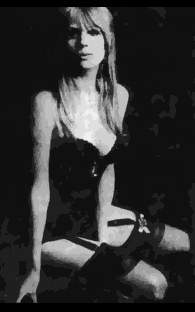 ANITA PALLENBERG AND MARIANNE FAITHFULL
Blondes have more fun!

The above are official, now two bootlegs with prize: a daughter and a son for Mick!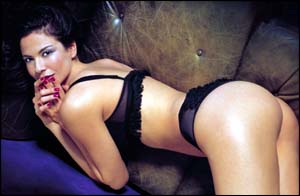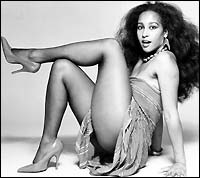 Luciana Giménez and Marsha Hunt
But burnettes are a better fuck!

AND NOW... MORE OFFICIAL STUFF!
Wanna eat some PIZZA? Eat it slice by slice
ObLZ: When you cut it, mama... Mama please save me a slice!
WHAT'S YOUR FAVORITE FLAVOR?
PRESS JERRY'S HAIR AND SEE THE ORIGINAL PHOTO (Warning explicit material)
Chew on a piece of your custard pie... Drop down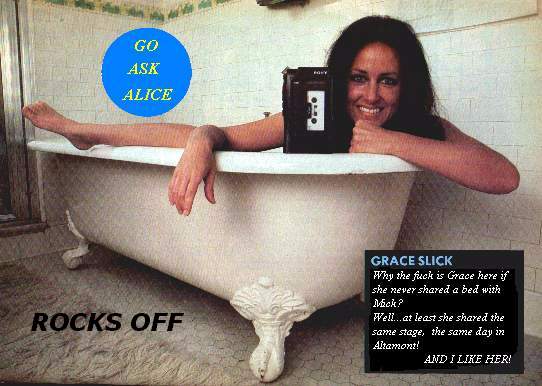 GRACE RULES... SPECIAL HI TO MY FRIENDS IN 2400 FULTON!!!
Well in that language it's "special high"
Photo scanned from Creem Magazine December 1981

AND NOW
LUCIANA "JAGGER" PHOTO GALLERY
If I ever get back to samba city, girl, I'm gonna make you scream all night!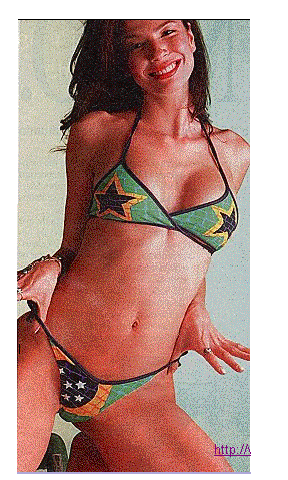 GO FUCK MY WIFE DON'T COME BACK!
Respectable as per No Security Tour version 1999

This is Ladybear from the USA naked!!!... well just wearin' the Mexican Flag in her heart ... love U